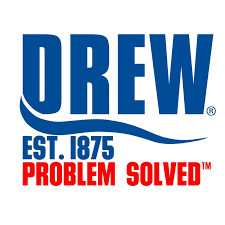 "With a 145-year history, Drew has refined and mastered the science of therapeutic comfort footwear. The entire Drew Collection is an inventive combination of function and style, working to keep the feet healthy—and looking great. In addition to the Drew footwear brand, the company offers the fashionable Barefoot Freedom® collection. Each brand offers added depth, removable insoles, and one of the widest size/width combinations in the industry. Drew selects the ultimate comfort materials to pamper and protect even the most tired, aching feet.

The Drew brand specializes in shoes for feet that require special care, including diabetic, arthritic, and other types of medical conditions. The brand is also known for its all-day comfort with soft, full-grain leathers and fine, handmade craftsmanship. Drew offers styling ranging from casual to athletic to dress to sandals, for all your needs. Each shoe has over 20 performance features including added depth for orthotics and modifications, removable insoles that inhibit bacteria growth and shape-retaining, wide toe boxes. The company is a leader in diabetic footwear with over 100 styles that qualify for reimbursement under the Therapeutic Shoe Bill. When you're looking for the highest quality footwear to keep the foot healthy, look no further than the comfort and style of a Drew shoe.

Drew's newest collection for women is making a fashion statement in the comfort shoe industry. Originally introduced as a sandal line, the Barefoot Freedom brand is designed for women who demand style and beautiful craftsmanship but still want the health benefits Drew is famous for. Detailed stitching, superior leathers and unique closures are paired with the latest styling, softest linings and foot-pampering removable insoles. It's style and comfort you won't find in any other line. Available in a wide range of colors and hard-to-find sizes."